Delbert Hosemann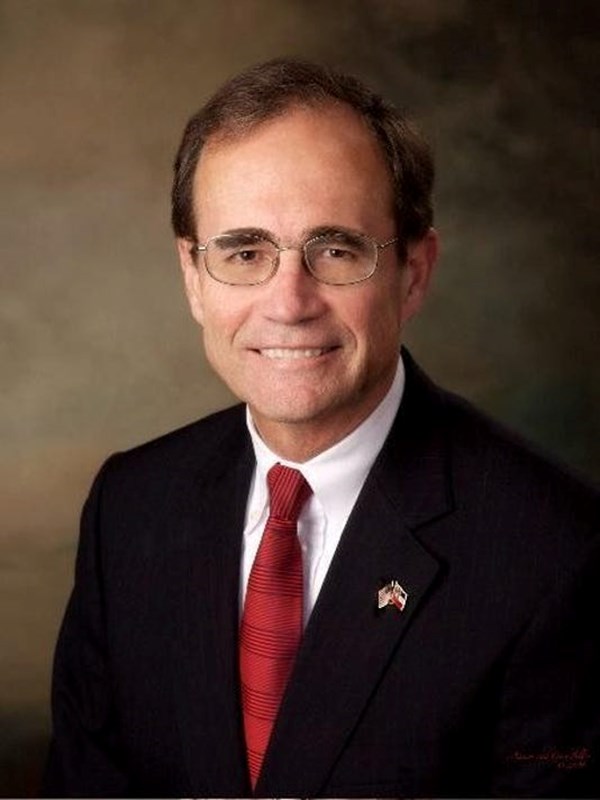 Early life
Hosemann was born in Vicksburg in western Mississippi. He received his Bachelor of Business Administration degree in 1969 from the University of Notre Dame in South Bend, Indiana. In 1972, he earned his Juris Doctor from the University of Mississippi School of Law in Oxford, Mississippi. In 1973, he obtained specialization in Taxation at New York University. Hosemann currently lives in the capital city of Jackson, where he is a partner with Phelps Dunbar LLP.[1]
Secretary of State
In the general election on November 6, 2007, Hosemann defeated the Democrat Robert Smith in the race for Secretary of State.[2] In the Republican primary election on August 7, 2007, Hosemann received 54 percent of the vote, defeating former mayor of Columbus Jeffrey Rupp and State Representative Mike Lott of Petal. He took office in January 2008, succeeding Democrat Eric Clark. During the campaign, he took advantage of his unusual name in order to gain name recognition. A series of commercials showed an elderly woman talking about the good things he would do as Secretary of State, meanwhile forgetting his name as he tried to correct her. She typically used similar names such as Gilbert, Albert, Philbert, Dilbert, and Herbert. Since then, various public service messages, such as a reminder to go vote during election season, have included this format, the woman talking about the importance of voting, then mispronouncing Hosemann's name, then Hosemann correcting her and continuing the reminder.
Political involvement
Hosemann was a candidate for election to the Mississippi's 4th congressional district in 1998. Hosemann was also registered as Democrat early in his political life before switching to the GOP.
After the resignation of Senator Thad Cochran in March 2018, it was speculated that Governor Bryant would name Hosemann as Cochran's successor.[3]
In 2018, at the Neshoba County Fair, Hosemann announced he would not seek re-election for Secretary of State in 2019.
In 2019, Hosemann announced his candidacy for Lt. Governor.